12 Days! Only twelve more days until the official launch of Crane! I'm so excited I may lose my head!
(See what I did there? It's was a Horseman joke, but now I explained it and killed the funny. Hah! Look another pun! Let's move on, shall we?)
Anywho, I have so many wonderful things planned! Blog tours, book blasts, GIANT giveaways including one lucky winner taking home a FREE KINDLE FIRE, and an online launch party where we will be playing games and handing out prizes! We will be redefining EPIC kids! You can even get a jump start on the fun by entering my giveaway on Goodreads to win a signed copy listed at the bottom of this post!
Now, just for all of you, about a sneak peek inside of Crane to get a little taste for what's to come?
"Tonight was meant to be the Harvest Ball," Katrina said as she slid between the folds of her crimson and taupe gown. "Now the town is meeting, trying to concoct a plan to stop a being that death itself couldn't tame."
Ichabod sat on the edge of the bed with his back, respectfully, to Katrina while she changed. His loaded musket lay across his lap. In the reflection of the window in front of him he could see the soft curve of her hips as they tapered into her narrow waist. He cleared his throat and shifted his gaze to the floor. His chin tipped to the side, ever so slightly, to ask, "Are you secure in our plan?"
"I am to attend the summit on the arm of Brom Van Brunt," she reaffirmed as she pulled her long, blonde locks out from the back of her gown and began tightening the laces of her bodice. "Then speak with as many people as I can, searching for anyone that may have motives leading to the Horseman."
Ichabod nodded. Mostly to himself, he muttered the remaining details they were depending upon, "Rip will be inside as well. That man can finesse a crowd with a skill that truly baffles. If there are secrets to be found, he will uncover them. Irv will be outside with me, primarily because the Horseman isn't the only one in this town that would like to see his head on a spike. We will be on horseback, patrolling the grounds with a few other men that have volunteered. You will have nothing to fear."
Her elegant gown in place, Katrina turned to Ichabod wearing an expression equal parts timidity and fear. "What of Brom?"
The bed squeaked as Ichabod shifted his weight to face her. "Boorish as his ways may be, he cares for you. If you adopt the guise that you have interest in him, he will do all he can to protect you inside the gathering, while I provide you the same service outside."
"And," her long lashes brushed the tops of her cheeks as she cast her gaze to the floor, "you aren't bothered by me being on his arm?"
In the midst of the plotting and planning, Ichabod had slipped into the role he knew well of military strategist. He had detached himself from the emotional aspects—until that very moment. The reality of his request sank in like a heavy stone. He had asked her to take another man's arm, asserting her place beside him. The implications of that dug into his gut like a dull blade, churning and twisting deep.
"The mere idea of that makes me ache," he stated, forcing the words through his suddenly parched throat. "Yet I would endure this hardship, and countless others, to keep you safe."
She moistened her lips with a flick of her tongue, seemingly wrestling with words that gave her pause. "Ichabod, when this is over … w-would you call yourself mine?"
Ichabod closed his eyes. The euphoria of that question washed over him, cleansing him of all his sins with the promise of tomorrow. Rising to his feet, he took her velvet soft hand in his. A love he hadn't known possible illuminated her striking face. "From the moment I saw you, my heart belonged to you alone. If by some miracle you were to give me your love in return, I would need nothing else to sustain me the rest of my days."
Katrina's palm tenderly brushed his cheek. "You have already claimed that."
Allowing no further hesitation, Ichabod gathered her in his arms. Katrina tipped her head back, the soft curves of her body molding to his. Full lips parted in an alluring invitation it would take a stronger man than him to resist.
Panting for more? Mark your calendar for the May 26th release and don't forget to enter the giveaway below for your signed copy!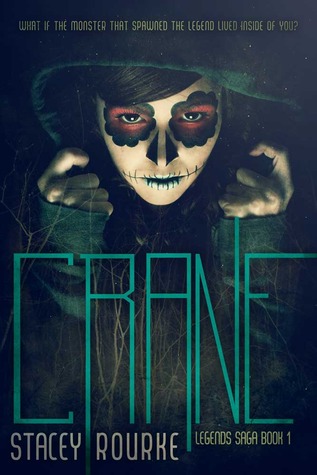 Enter to win